WELCOME TO OUR PRACTICE
We are pleased to welcome you to our office. If you're looking for quality care with a personal touch, we hope you'll give us a call.
Each member of our practice is dedicated to understanding your eye-related concerns with knowledgeable, personalized service using the latest technology.
Maintaining healthy eyes requires regular eye exams. Please call our office today to schedule your appointment. We look forward to providing you with the very best in professional, personalized vision care
We are conveniently located on Rt. 31 just south of 120 in ReMax Plaza and would be delighted to have you as a patient.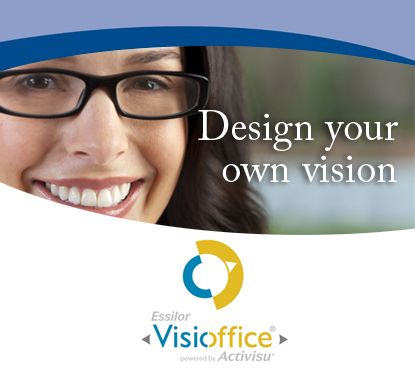 No two eyes are the exact same – similar to our hands or feet. Thanks to the Visioffice, we can now take precise measurements of each individual eye, unlike previous techniques that measure both eyes together, to offer the most individualized lenses possible to best correct patients' vision issues. These lenses – Eyecode™ lenses – are now available at McHenry Optical!
The Visioffice allows us to capture 3-D images of patients' eyes to provide more accurate, personalized eyeglass lenses for every visual need. The Visioffice measures the exact location of each eye individually, as well as the visual behavior of the patient.
With Visioffice and McHenry Optical, feel confident in knowing that you'll have the ideal eyeglasses for your specific vision needs.